Engaging intentionally and relationally in our community...
At Grace Point, we encourage out members to serve outside the walls of the church.
We seek to minister to the needs of our community, prioritizing evangelism as the best way to see lives transformed and God glorified. As we meet the needs of our neighbors, we are able to show Jesus' love in tangible ways and to share our stories of how God has changed our lives and can do the same in theirs.
At Grace Point we focus on these key areas of local missions:
Grace Point fulfills the biblical mandate to care for those imprisoned through prison visits, letter writing to discouraged inmates, and mentoring youth involved in juvenile justice. We believe that ministering to those who are incarcerated is not only a blessing to that person but also to God, Himself.

If you are interested in opportunities to serve with Prison Ministry, please complete the interest form at the link below.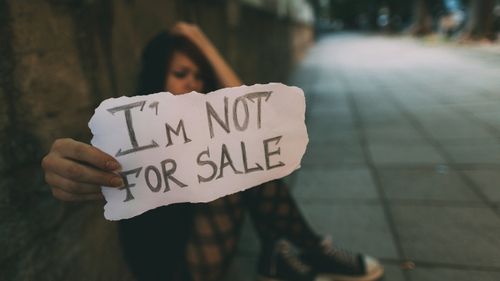 Human Sex Trafficking Ministry
Make a difference in a dark, hidden world. Grace Point is fighting modern-day slavery through local partnerships supporting domestic minor sex trafficking victims, residential program supporting women and children fleeing violent situations, and an outreach ministry to women currently engaged in the sexual exploitation industry.
Grace Point partners with 3 organizations in combating human sex trafficking in San Antonio through financial, resource, and volunteer support:
No Strings Attached (NSA) -- outreach and aftercare ministry for women in the adult entertainment and sex industry.
A21 Freedom Chasers -- a local non-profit that raises awareness of human trafficking.
Ransomed Life -- supports victims of sex trafficking through education, mentoring, and restoration.
For more information on our Human Sex Trafficking Ministry, complete the form at the link below.
Monthly Outreach to the Homeless
In partnership with Life Restored Church, teams from Grace Point, provide breakfast items, serve a warm meal, and share their One Story with homeless people in our community. Our monthly outreach occurs on the 3rd Saturday of every month.

Sign up to serve at the next monthly outreach at the link below.
For information on current opportunities to Go Local, check out the Events page for the campus you attend.